In recent decades we have started to understand the devastating effects that air pollution has on our health and how much it contributes to different health conditions (damage to lungs, increased risk of asthma, increased risk of death from lung cancer and cardiovascular disease, and even premature mortality). This has led many to stray away from physical activity outdoors in urban areas, even though physical activity is an essential aspect of a healthy lifestyle.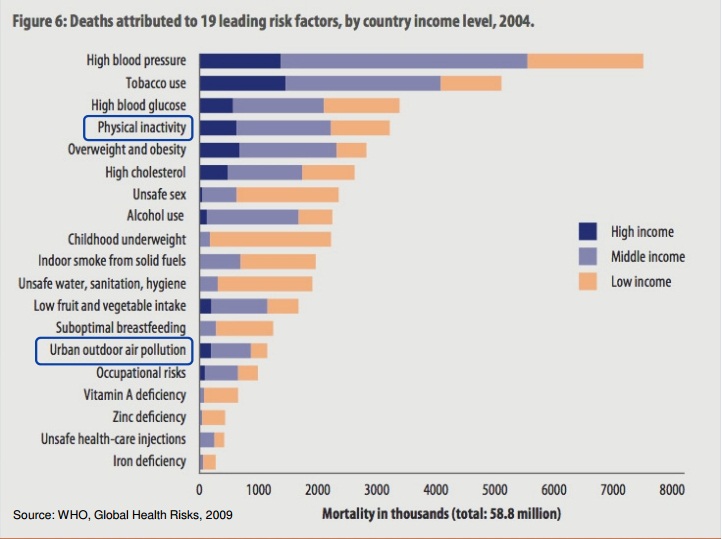 A new study by the University of Copenhagen has proven that the benefits from physical activity outweigh the harm done by the air pollution in relation to the risk of premature mortality. The study included 52,061 subjects and is first large population-bases study that examined joint effects of physical activity and air pollution exposure.
The researchers argue that air quality in the urban areas shouldn't be an obstacle to physical activity. On the contrary – they encourage having an active lifestyle outdoors, like running in the park or going to work by bicycle. Still the suggestion remains that the exercising should be done in parks and green zones of cities. As the accumulation of air pollutants in our lungs can be increased while doing exercise outdoors in urban areas near roads and polluted areas.
An earlier study from 2014 by Dr. Weichenthal, who is a research scientist in the Air Health Science Division of Health Canada, suggests that short-term exposure to traffic related air pollution can actually cause changes in blood pressure, cardiac autonomic modulation, vasomotor function and may contribute to previous associations between short-term exposure to traffic and cardiovascular morbidity.
So even though physical activity can be beneficial in the fight against the harms caused by pollution, we still need to keep in mind that it might be better to choose a place with more nature around even if you are bound to the city environment.
Here are some tips to stay aware and avoid too high air pollution whilst doing physical activity:
• Contact your local governmental bodies that measure the air pollution levels and ask for the related information;
• Avoid physical activity when pollution levels are higher, e.g. the rush hour, afternoons;
• Avoid the areas in the city that are highly exposed to pollution, e.g. busy roads, smoking areas;
• If you cannot find a park or a green area close to your locality you can always choose to exercise indoors.
A very interesting project was conducted in Vancouver, where a company made an app that displayed a map of cycling roads and one of the options was to choose the less polluted route.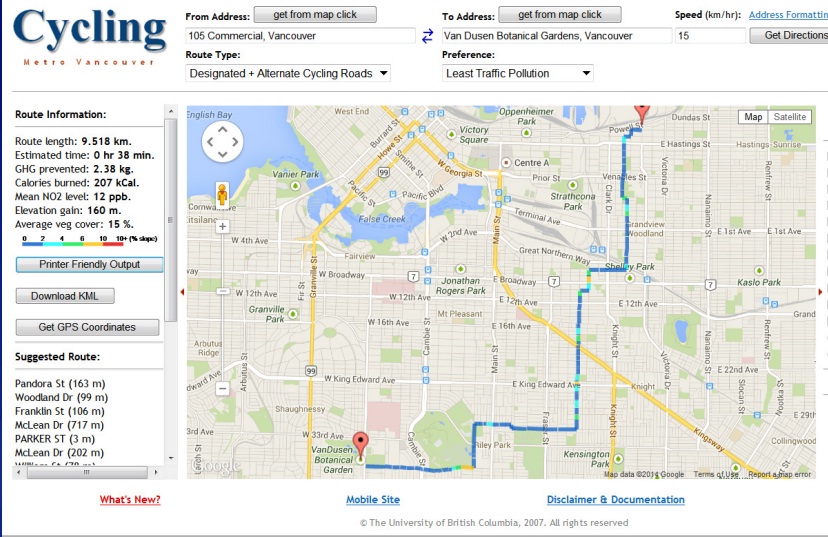 Even if you live in an urban area, don't give up on outdoor exercise entirely; instead focus on minimizing the risks associated with exercising outdoors.
Keep on moving!