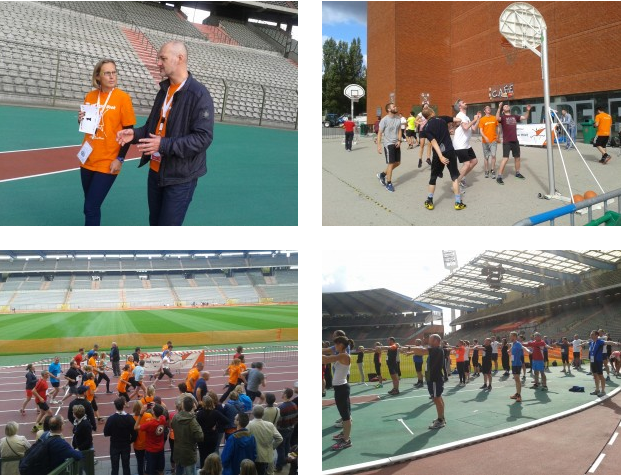 Last year, 800 employees from the Ministry of Finance in Belgium gathered in Brussels' famous King Baudouin Stadium to take part in MOVE Week grand finals. This year, its HR department is planning a whole day of MOVE Week activities (P&O MOVE Day), which will take place tomorrow, 26 May, at InterNos in Brussels.
"Special guest" ISCA Secretary General Jacob Schouenborg will join them for a game of ping pong in the Capoeira session.
The P&O MOVE Day will start with an orienteering walk in the morning and continue with a choice of 11 different sporting activities in the afternoon from 1:30pm.
The Belgian Ministry of Finance produced its own infographic to promote the NowWeMOVE campaign this year and is a leading example of employee activation through the campaign.
Find more MOVE Week events in Belgium
https://moveweek.eu/events/2016/belgium/
See how the Belgian Ministry of Finance celebrated MOVE Week in 2015:
MOVE Week grand finals and interview with Ministry of Finance representative Florence Angelici