The Belgian Finance Ministry, a dedicated MOVE Agent in Europe since 2014, has created a calorie-burning chart especially for the NowWeMOVE campaign.
From kissing to cleaning the floor, every movement we do throughout the day can help us burn up to 100 calories each time, and the chart shows how many minutes it takes to do just that depending on the activity. So no matter whether it's a household chore, sport and recreation or just getting from A to B, it all adds up.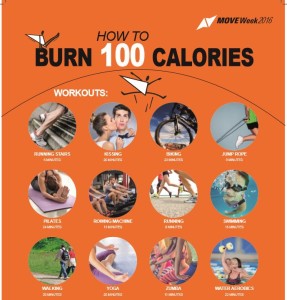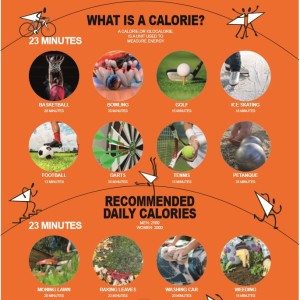 And pay attention to the first recommended exercise… running the stairs! On Friday 13 May you can join in the second European No Elevators Day and spread the message of burning calories rather than electricity simply by taking the stairs instead. Avoid the elevators and escalators and start climbing to a life of movement.
Make your MOVE count – and make your No Elevators Day event count. Find out how here.