How easy is it to keep our brain young and our body healthy when we often lack the time, and sometimes even the money, to do something about it? Stair climbing is free and easy to squeeze into your daily life because:
• No special skills, physical abilities or training or are needed
• It is not time-consuming, meaning that we don't need to adjust our daily schedule to fit it in
• It is free, so no more "money" excuses
• No special clothing or equipment is required
• You can start with just a couple of flights and add more over time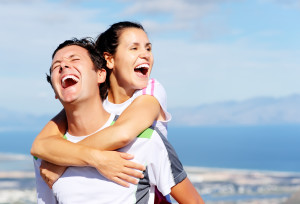 Stair climbing is a unique type of exercise that can have a powerful and positive impact on our health over time. A study conducted by a team from Concordia University's Montreal-based PERFORM Centre highlights that it is not only mind exercises that help keep your brain young, but taking the stairs daily also helps to improve brain health.
"In comparison to many other forms of physical activity, taking the stairs is something most older adults can and already do at least once a day, unlike vigorous forms of physical activity," Jason Steffener, the study's lead author said. "This is encouraging because it demonstrates that a simple thing like climbing stairs has great potential as an intervention tool to promote brain health," he added.
By joining the European No Elevators Day on 13 May you can lead by example, showing your colleagues, friends and fellow community members how easy it is for them to put physical activity and movement into their daily routines!
Step up for the cause of movement!
Learn more about the health benefits of stair climbing here and No Elevators Day here.
Find your move at: http://34.77.57.47/ and https://moveweek.eu/.