We are rejoicing with the people from all over the continent this European Week of Sport. And for us, the most important day will be 27 September when we invite all Europeans to celebrate the most active day of the year. With help from the European Fitness Day, National Fitness Day in the UK and FlashMOVE, the chance to say "No!" to moving will be almost non-existent.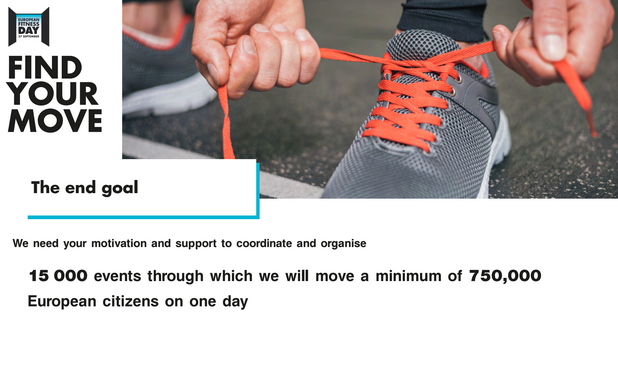 On 29 September, the spotlight will be on children as schools from all over Europe can join the European School Sport Day. The first steps toward a healthy lifestyle should be taken as early as possible and schools have an important role to play in this. Establishing good habits from early on will result in happy and active people that are less likely to be threatened by various non-communicable diseases.

As MOVE Agents, we have the responsibility to notice our peers and encourage them to be more active. Become part of the MOVEment and find a way how to contribute to this week's NowWeMOVE and European Week of Sport activities. #BeActive – it's that easy!
Register your European Fitness Day event here or organise a FlashMOVE in your city!