We are counting the days – and there are exactly two weeks left to join the most active day in Europe.
Secondly, we are counting countries who have joined the European Fitness Day. Greece, Slovenia, Slovakia, Bulgaria, Poland, Germany, Portugal and Turkey are already on board, but what about your country and local sport or fitness centre? Have you registered?

Thirdly, we are counting people. The local sport club in your community has all the potential to move mountains and water. The challenge on 27 September, the most active day in Europe, is far simpler – to move people! #BeActive, start the change and engage people in physical activity.
The European Fitness Day is officially part of European Week of Sport and with the right resources and tools, provided by ISCA, you can easily organise a fitness event. Just register, share your event, and results will follow.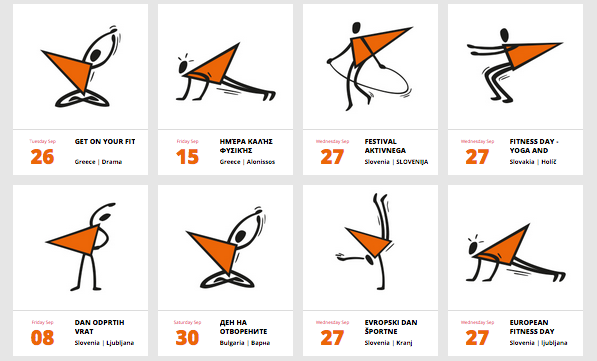 Need more information? Read more about the initiative here.