The Youth on the MOVE (YOTM) Europe offline training took place from 8-12 June in the city of Barcelona, Spain. The project, led by ISCA and its members SESC Sao Paulo (Brazil), UBAE (Spain) and V4Sport (Poland), gathered 30 participants from 15 countries for a final meeting after the 3 months of online training.
On this occasion, the participants, trainers, experts and ISCA's Executive Committee members had the opportunity to meet, exchange ideas and find alternative and innovative solutions to physical inactivity in their communities. 
The skills learned during the training will be put into practice when the participants implement their own NowWeMOVE activities in their countries. According to External Trainer Antonio Saccone, this is where the strength of the programme lies:
"I believe that Youth on the MOVE can write a different story, since ISCA, together with the National Coordinators, and thanks to the frame of the NowWeMOVE campaign, can offer participants the possibility to follow up and implement in real life the learning outcomes of the training," he said.
The project, which was also implemented in Latin America, was a challenging one. According to Youth Trainer Monika Rešetar, "the biggest challenge was to produce and translate the content that could fit both realities, in Europe and at the same time in Latin America. All the team worked really hard to do it and at the end we manage to produce something useful."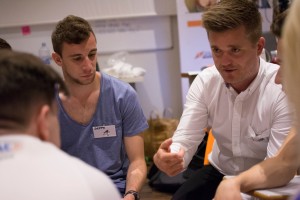 Youth on the MOVE's use of current trends and technologies was a trigger that motivated the participants to join its webinars. Youth Trainer Jerome Guiraud says, "concerning the different learning tools and solutions, we probably tried everything. Being part of the YouTube generation myself, I suggested to develop mini videos to introduce each topic, inspiring enough to ignite and activate their curiosity by using the YouTube language and codes. And it worked, we received good feedback".
Project Manager, Saska Benedicic Tomat, reflects upon the importance of these kind of opportunities for today's youth and the positive outcome the project has had so far:
"The aim of Youth on the MOVE has been to build young people's capacities to develop events and establish the networks to help them carry out these events in their local communities. 30 young people in Europe and 30 in Latin America got the opportunity to step on the 'Road to Success', pursuing their belief in a healthy society and being driven by their motivation and commitment to create an 'Active Europe' and 'Active Latin America'. They are at the beginning of this road and we are looking forward to seeing the results."
And while the participants start writing their successful stories, Youth On The MOVE has already written one that hopefully will have many more chapters to come. In the meantime, the young participants' budding success has all it need to grow and increase its impact on a bigger and broader audience.
Meet the European change-makers from the Youth on the MOVE programme: https://www.youtube.com/watch?v=guFtMhqVCBI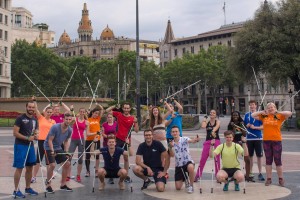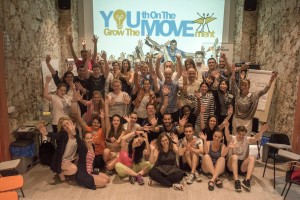 Photos by Nace Benedicic Tomat