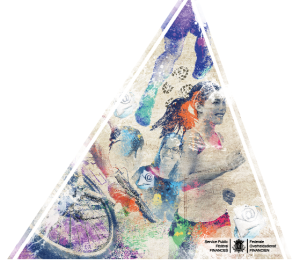 SPF Finances/ FOD Financiën, has joined MOVE Week with great enthusiasm to make a whole week of activity with 4 events for its offices in 10 different cities across Belgium. The federal tax office is one of Belgium's biggest government departments with over 22, 000 employees.   So what kind of events have they got planned? Here are some examples …
"Let's get cycling"  –  On different days during MOVE Week, employees who cycle to work will be offered a free healthy breakfast. There will be famous Belgian cyclists at several of these breakfasts as an added incentive! The Brussels event on Monday 29th September will officially launch the week and will be attended by ISCA President Mogens Kirkeby.
"Go for 250,000 steps" – To encourage active mobility from point A to B, there will be a week-long competition where teams of five equip with pedometers will try to reach the goal of taking 250,000 steps – prizes for the winning team!
"The staircase, a lift for your health" – To dissuade employees from using the elevator, SPF Finances/ FOD Financiën will launch an original poster campaign in all 10 offices to encourage people to take the stairs.
This is a great example for government departments and businesses across Europe to get active. This is what MOVE Week is all about!